Hello and welcome to PJS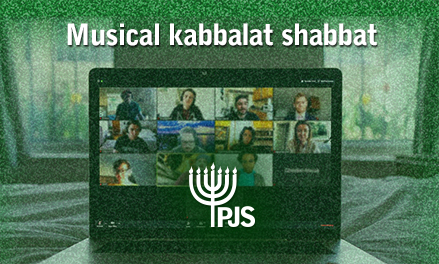 Musical kabbalat shabbat
Friday, 23 October - 7pm via zoom
Progressiv Judendom i Stockholm continues its musical Friday evening services via Zoom.
The service will be led by Avital Shein, Tim Kynerd och Mirja Holmboe together with our musicians.
We will use the PJS siddur Kol Haneshama during the service.
R.S.V.P.: info@progjud.se
You will receive a zoom link via email on the same day as the service.
Welcome!
---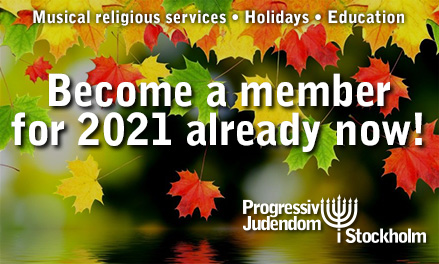 Become a paid-up member of
Progressiv Judendom i Stockholm!
Show your support and interest by becoming a member for 2021 right now!
Each adult (over 18 years) pays SEK 200.
Non-members of the Judiska församlingen pay SEK 300.
Pay to Progressive Judaism in Stockholm:
Swish 123 546 8376
Plusgiro 161 65 39-1
Write 2021 and your name on the payment.
Do you have questions or want more information?
Send an email to us at: pjsstockholm@gmail.com
Stay safe. Stay healthy.