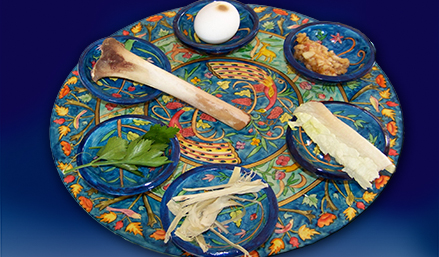 Celebrate the second night of Passover with Progressiv Judendom in cooperation with the Jewish Community of Stockholm
When: Saturday 31 March - 6pm
Marianne Prager och Eva Ekselius will lead the seder in Swedish.
Marianne, together with Mats Frisk, will be helping us to sing the Passover songs.
We will be using the Swedish hagadah, Denna Afton. Please bring your own if you have it.
____________
Total price, including a traditional seder meal:
Members of the Stockholm Jewish Community:
280 kr for adults, 200 kr for children between 5-12 years.
Non-members:
400 kr for adults, 300 kr for children between 5-12 år.
Please note: Limited seating
R.S.V.P. before 23 March till: gunila.lefebure@jfst.se
The address will be sent when you sign up.
Final day for payment is 23 March to:
pg 28 24-1 or swish to: 123 001 8549.
When paying include: name, number of children, adults and which seder evening you wish to attend.
---
Progressiv Judendom continues its Passover tradition of thinking of those in need by collecting gifts of food and donating them to the Frälsningsarmens Sociala Center at Hornstull. Canned goods, coffee, cookies, cakes and other non-perishable goods are appreciated.
---