29 January 2021
This year's first Musical Kabbalat Shabbat
The service will be led by Avital Shein and Tim Kynerd together with our musicians. We use the PJS siddur Kol Haneshama during the service.

Autumn 2020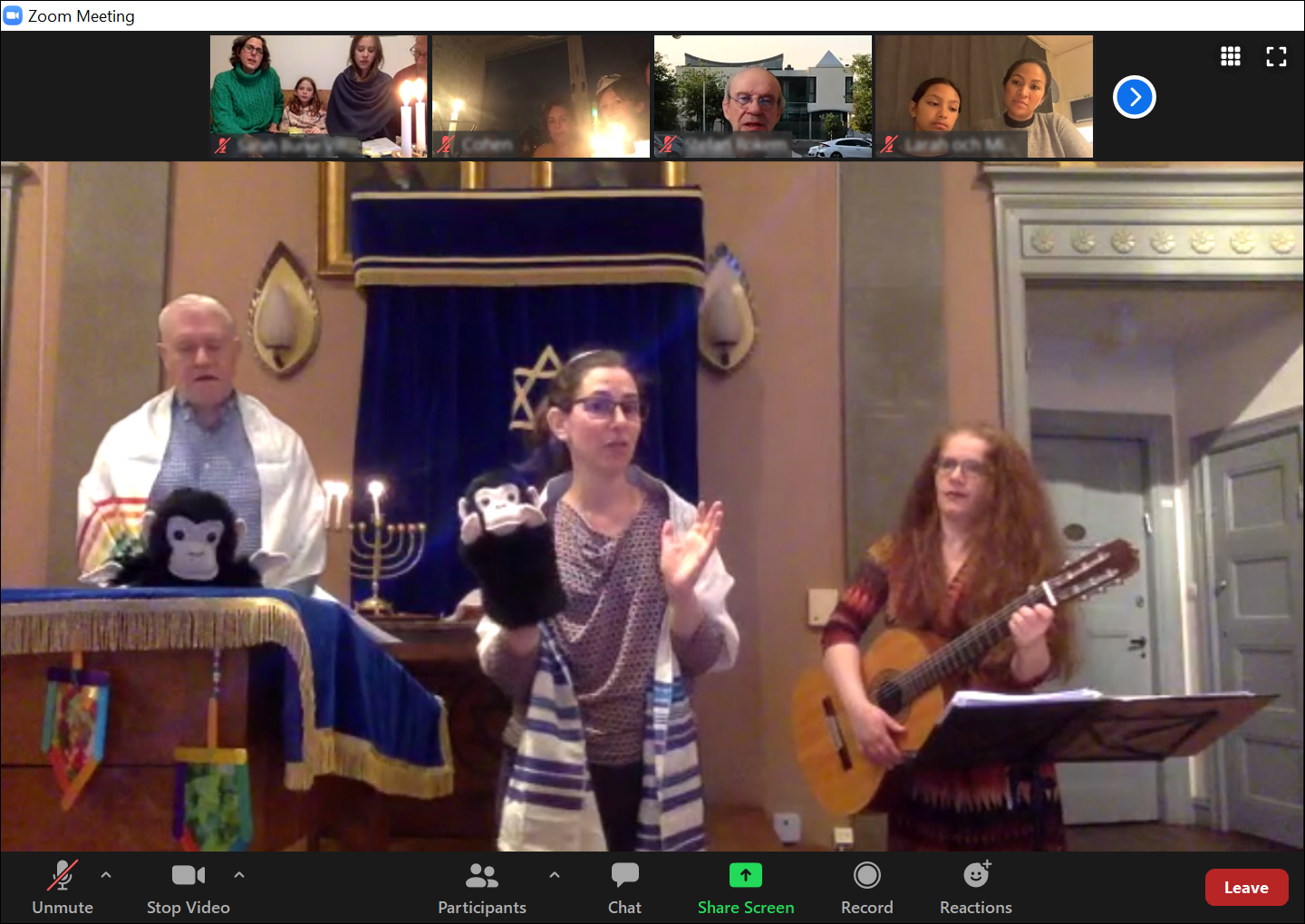 11 December 2020
Family Kabbalat Shabbat and Chanukah candle lighting
Progressiv Judendom's latest Kabbalat Shabbat this past Friday, 11 December, successfully combined a Friday night service with a Chanukah candle lighting especially designed for children.
Avital Shein with help from her puppet friend, Aviva, related the Chanukah story before lighting the candles for the second night.  Then together with Tim Kynerd and with musical help from Sonja Kalmering they continued the Friday evening service using the still new PJS siddur Kol Haneshama. Children from PJS's Bar and Bat Mitzvah program, Mitsva Power, participated by reading sections from the siddur. Stefan Rokem gave the sermon from Israel.
Over 50 attendees logged in to share this warm, friendly and musical service. It was great seeing so many familiar faces and we look forward to seeing you again at our future events which for the time being, unfortunately must remain virtual.

20 November – Musical Kabbalah Shabbat
23 October – Musical Kabbalah Shabbat
September 19 – Musical Rosh Hashanah, a song and music program,
August 28 – we held our first Musical Kabbalah Shabbat via Zoom.
During the pandemic, our activities have been restricted. On the basis of the Swedish Public Health Agency's recommendation, therefore, most of our musical kabbalah Shabbats have been held digitally via Zoom.