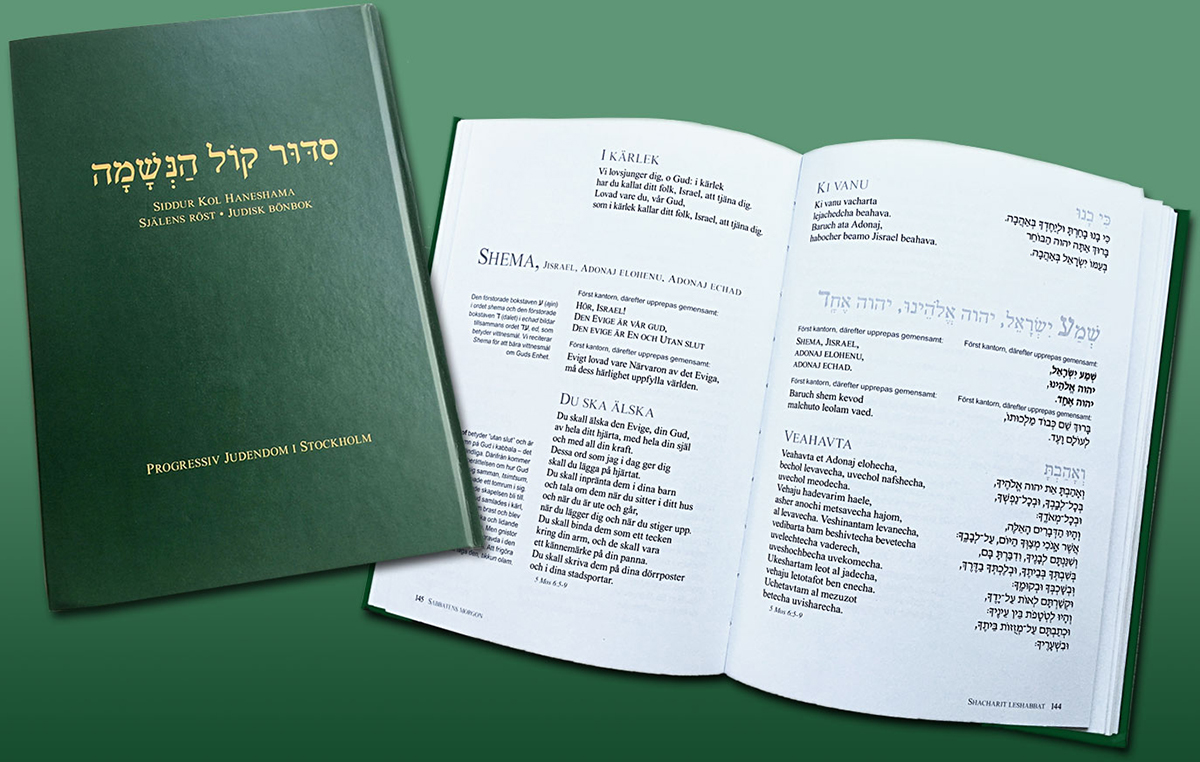 Next to the Bible and the Talmud, the Jewish Siddur or prayer book is one of the most important foundations forming the basis of Jewish tradition. It constitutes both a literary, cultural and religious legacy used for worship and Sabbath celebration.
Siddur Kol Haneshama, is a modern siddur, with consistently parallel texts in Swedish, Hebrew and transliteration together with introductory factual texts about Jewish tradition, customs, rites, text interpretations and liturgy. This siddur also contains a section describing the Jewish year with its different holidays, as well as the passages of the Jewish life cycle, and can therefore serve as an introduction to Jewish life even for the uninitiated.
In addition to the regular services, Siddur Kol Haneshama has a special section for the Sabbath at home, with about thirty Sabbath songs and about twenty of the most common songs for the larger holidays.
Siddur Kol Haneshama can be purchased on-line at:
Adlibris
Bokus