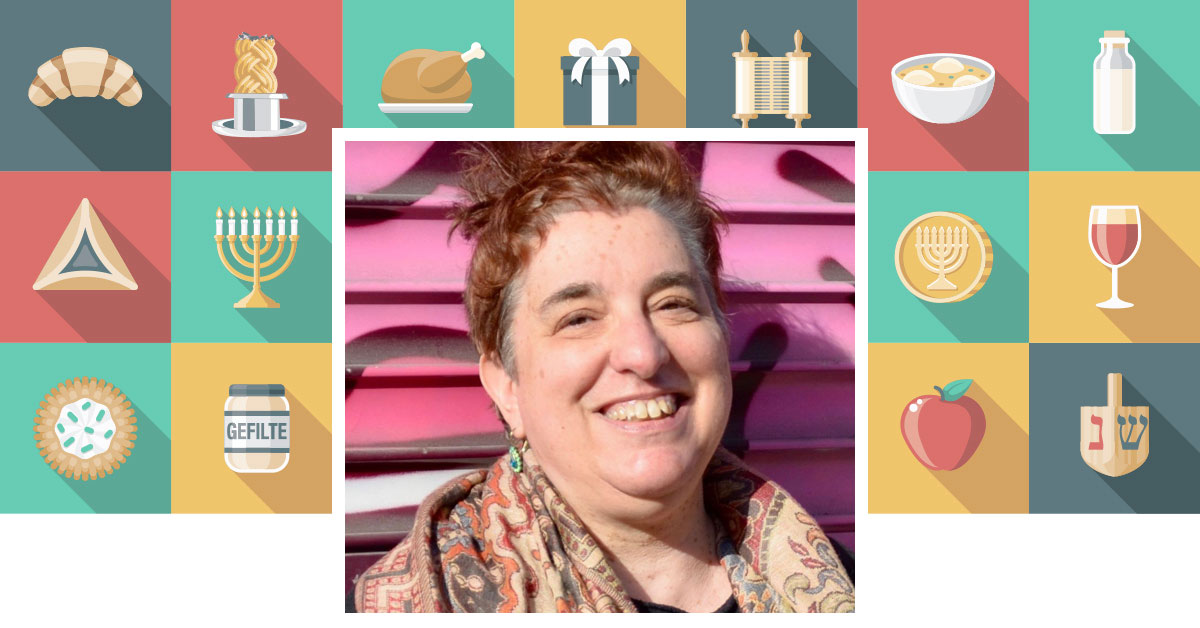 Rebecca was born, raised, and educated in the USA. Her Bachelor's degree (1983) is in multicultural social ecology. She completed course work for a PhD in History (1989).  She earned an MA in Hebrew letters, and rabbinic ordination from the Reconstructionist Rabbinical College (1995), where she was awarded an honorary Doctor of Divinity in 2022.
In 2011, Rebecca and her spouse, Jan Schwarz, moved to southern Sweden where Rebecca taught Hebrew at Lund University, served Egalitära Synagogan Malmö, and was a project leader with the Open Skåne Social Cohesion Initiative. In 2021, she joined A World of Neighbours, the Pan-European network of people who work with refugees and other migrants. She currently serves on its board.
Rebecca is passionate about adult Jewish learning and has served in various leadership roles within Limmud organizations since 2008. Limmud is a grassroots learning initiative that believes "every Jew should be a learner and any Jew can be a teacher" and she encourages everyone to ask her how they might get involved with our local Øresunds Limmud activities.
When not engaged in one of the above projects, she enjoys musicals and other theatre, improv comedy, visiting dog parks to play with the locals, and vegan cooking (and eating).